We Are Not onl masters of awards, but masters of all things personalized, including gifts! custom gifts are a great way to uniquely regognize all the special friend and family in your life see an idea on pinterest, we can make it happen for you! what special occasion is coming up that you need a gift for ? wedding , birthdays, graduations,anniversary,appreciation gifts or just because !
3 Simple
Steps

for a Custom Gift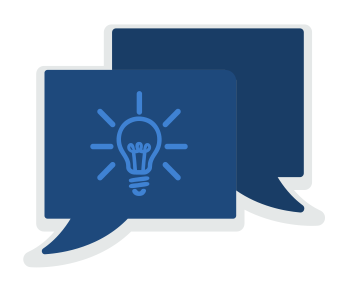 #1. Contact Us with Your Ideas!
Call or email us with your request. We'll ask you a few questions to help us understand your gift idea. We will show all of the design possibilities, material choices, and discuss any other details you have in mind for that special one-of-a-kind gift!.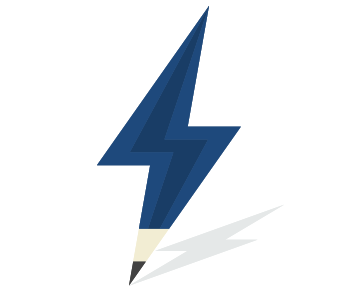 #2. Our Team gets to Work.
Your custom gift is brought to life by our team of designers. You will receive digital renderings of your gift so you can see what it looks like before continuing. We will illustrate the size, materials used, and include a quote with the rendering.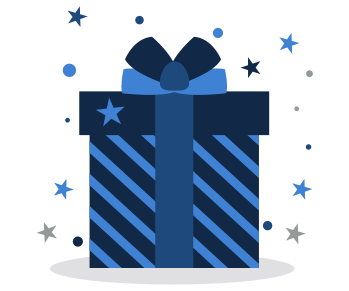 Your custom gift is assembled by our team of production associates right here in Lafayette, LA. Our production managers oversee the manufacturing of every gift to assure that every piece is exactly the way you wanted it to be.
Let's Get Started!
Contact one of our team members today to get your custom gift idea started!
Reasons to Choose a Custom Gift
Weddings
On a day that everyone celebrates the marriage of two loved ones it's important to give them a gift they will never forget. A nice picture frame goes a long way with their personalized engraved names and wedding date goes a long way!
Birthdays
We've done smaller gifts like pocket knifes with a name engraved to bigger gifts like custom wood piece with an old record custom engraved with an image. The possibilities are limitless!
Graduations
A time in someones life where they are turning the page to another chapter in their life. A bottle etching is the perfect gift with graduation facts etched into the bottle for them to keep forever!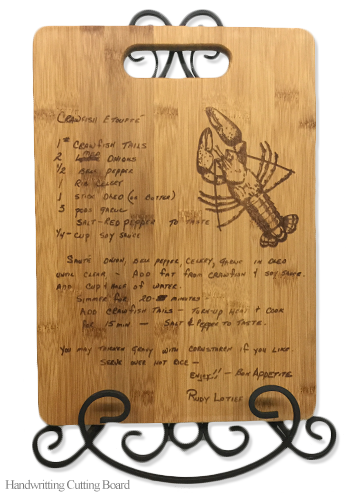 Show Appreciation
We want everyone from the customer to the recipient of the gift to be impressed and feel appreciated when receiving the gift. Nothing is to simple even with a simple name engraving on the item.
Anniversary
What better gift than the one you had a hand in custom making. Special items that mean more to the couple like a brick from the walkway they shared their first kiss on mean 10x more with a special word engraved into the brick.
Just because!
That's the perfect thing about a custom gift, it means so much even on no special occasion days. Let us help you today think of some great custom gifts!